Background
The Project
Cooperations
Team
Luc Döbereiner ⸱ Software Developer & Composition
Margarethe Maierhofer-Lischka ⸱ Composition
Veronika Mayer ⸱ Composition
David Pirrò ⸱ Project Lead
Daniele Pozzi ⸱ Hardware & Composition
Hanns Holger Rutz ⸱ Composition
Ina Thomann ⸱ Composition
Klangnetze Agents
Each Klangnetze agent works with a combination of custom hardware and software for battery management and power cycling.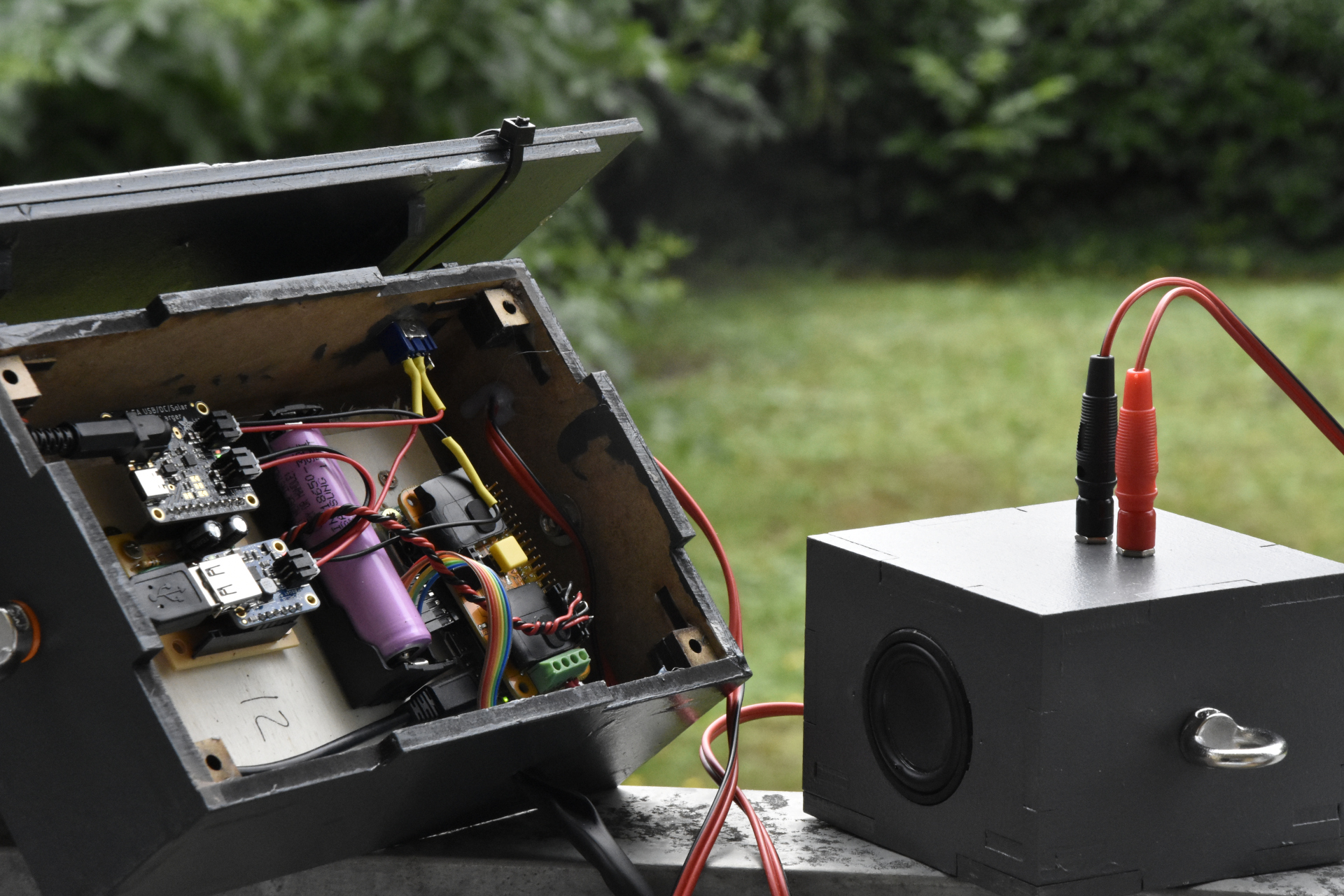 Power cycling is managed according to sun and battery conditions, so that the whole system is operational only at day time and with a decent amount of charge.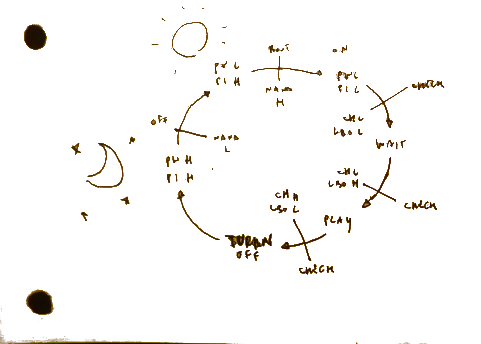 Hardware and software communicate through the Raspberry PI GPIO. GPIO 5 and GPIO 6 are set as input, GPIO 26 as output.
Software
Hardware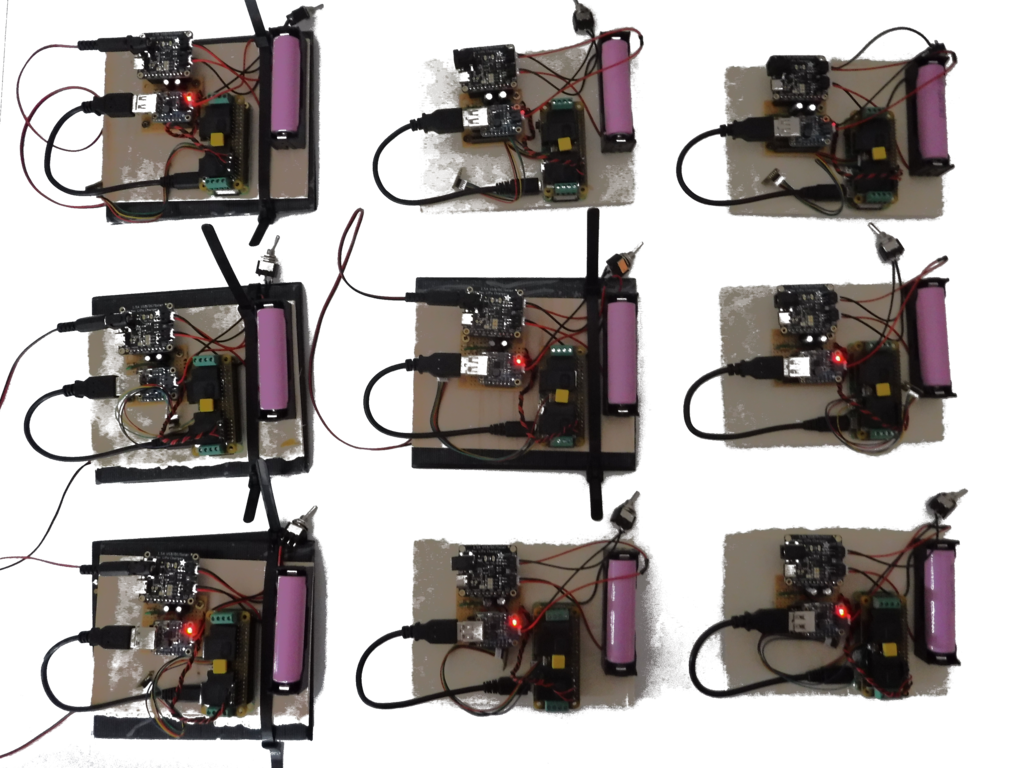 Components List
Solar panels AP130X150MM
Solar charger BQ24074
Samsung Li-Io ICR18650-26F 3,7V 2600mAh
Powerboost 500 basic
Raspberry Pi Zero 2 W
Raspiaduio Mic+
Dynavox PS-138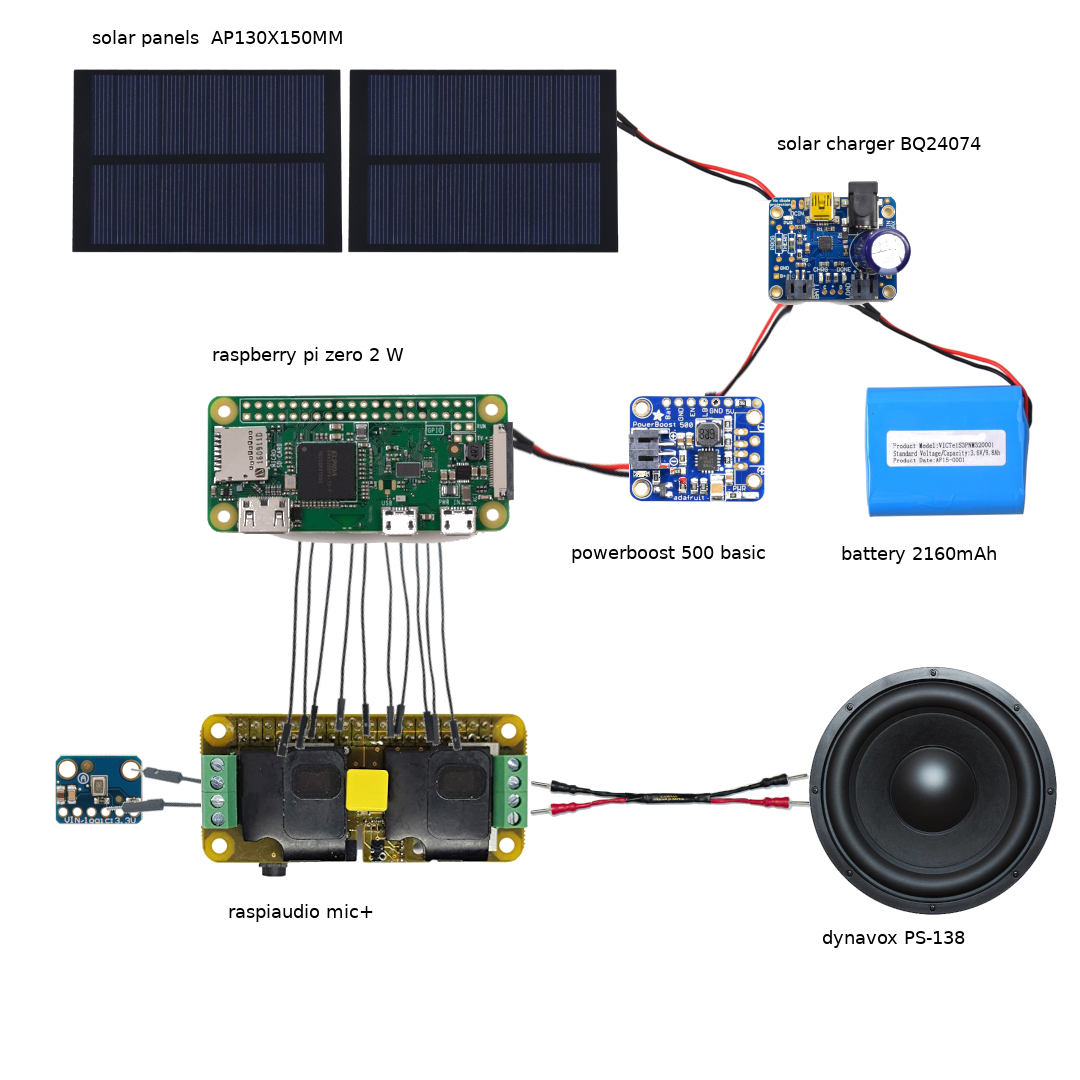 Custom Circuit
The circuit is built on a small strip of perforated board:
Solar charger and boost converter can be inserted in the sockets, while cables connect to the Raspberry Pi GPIO: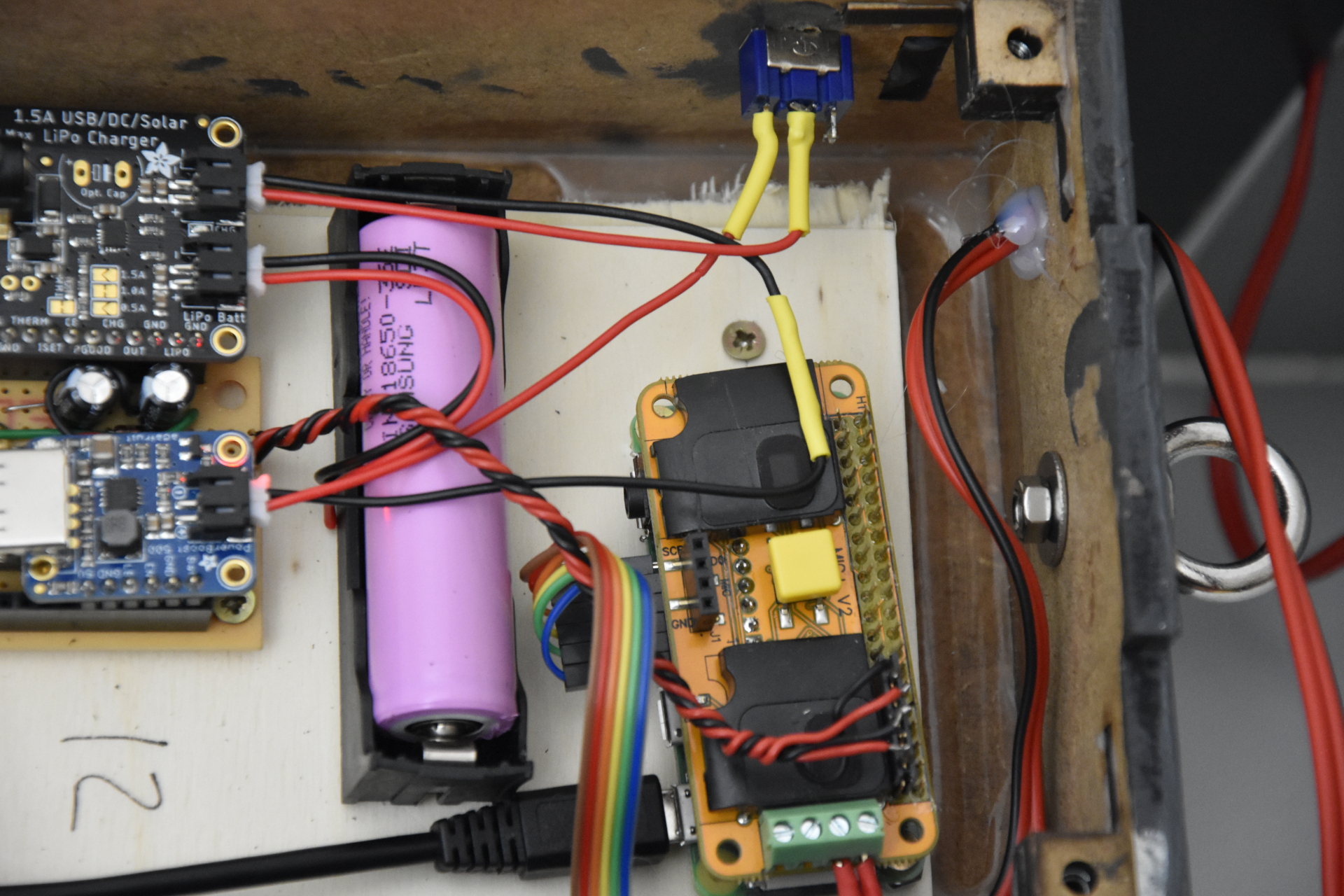 Loudspeakers
Enclosures for the Dynavox PS-138 loudspeakers were laser cut.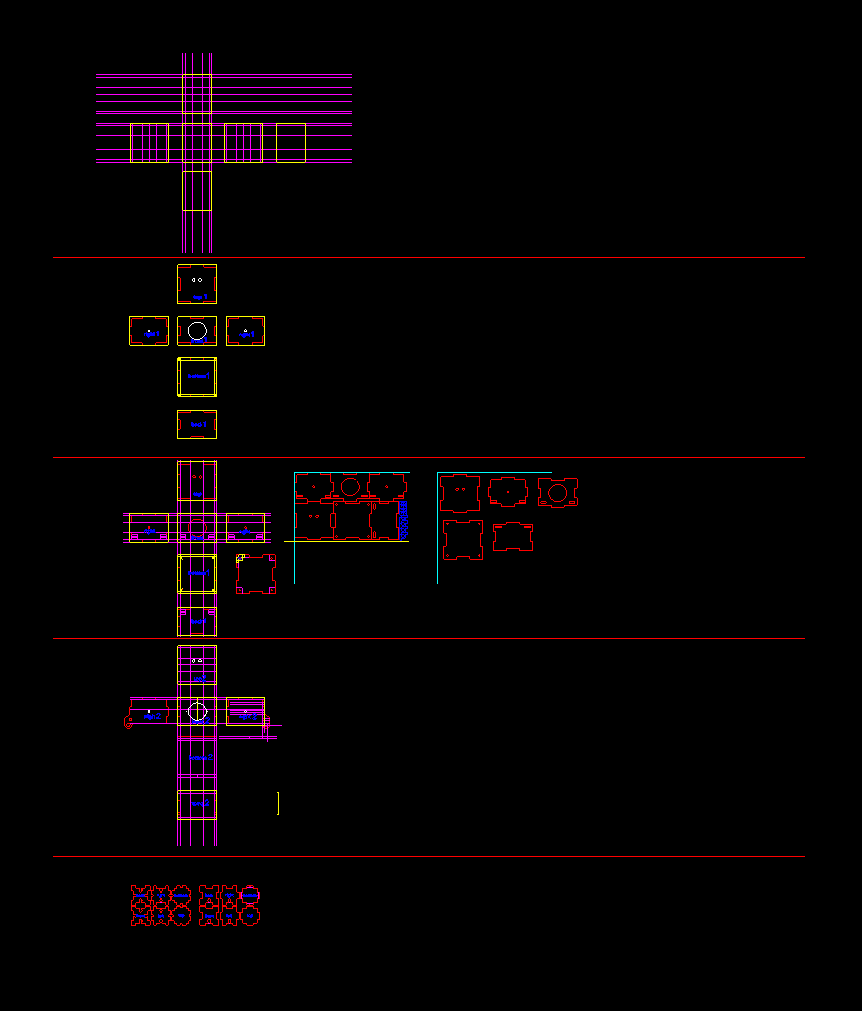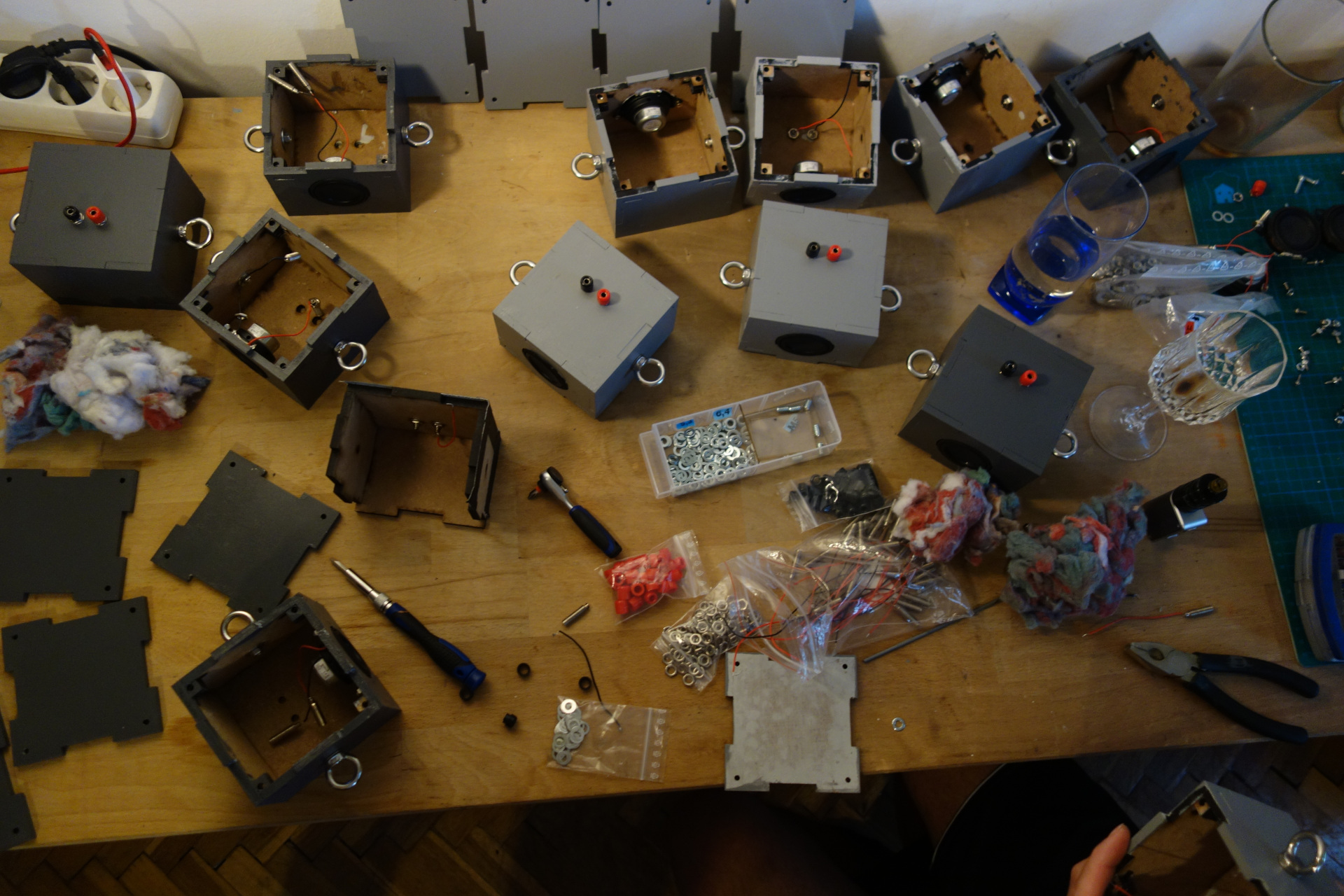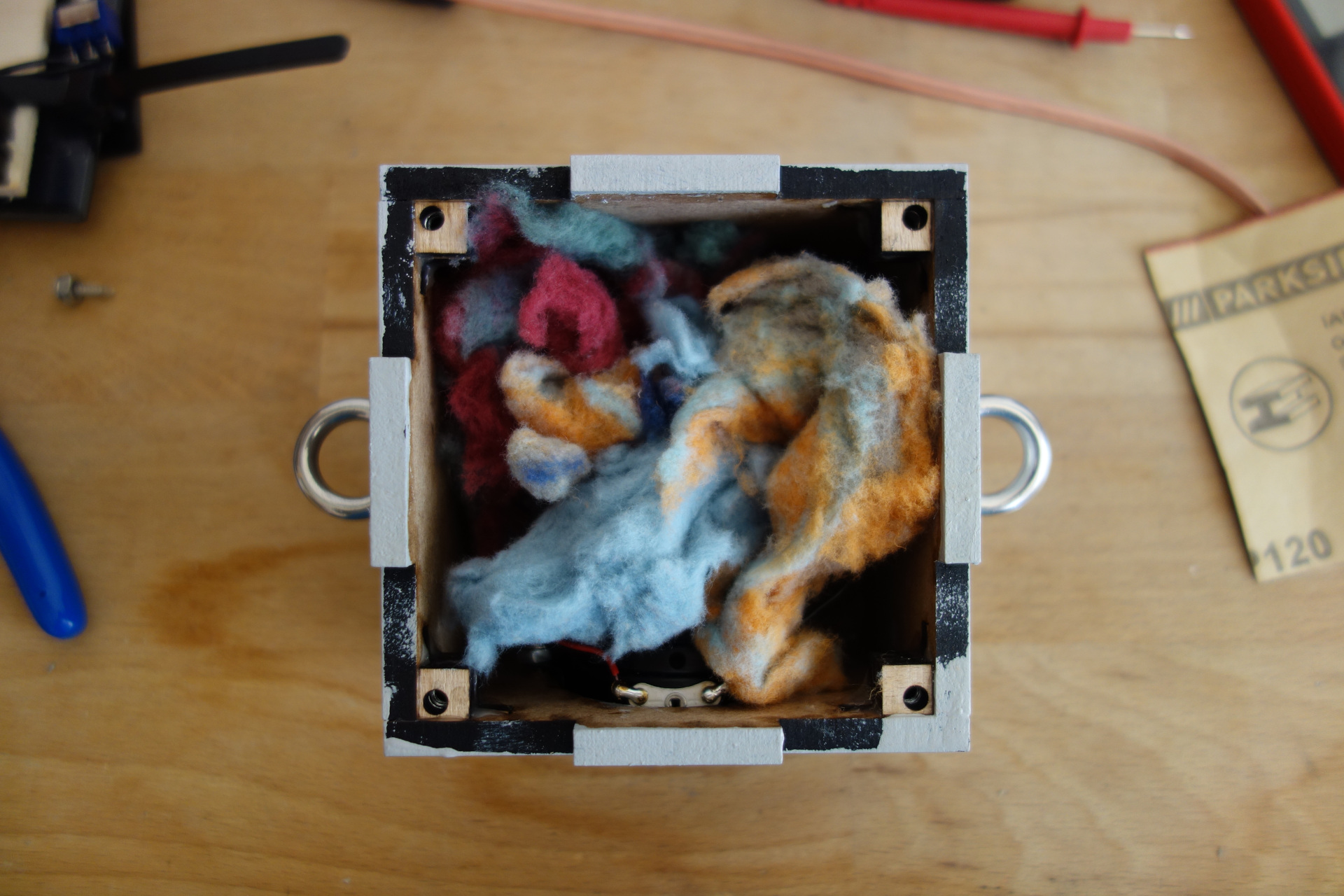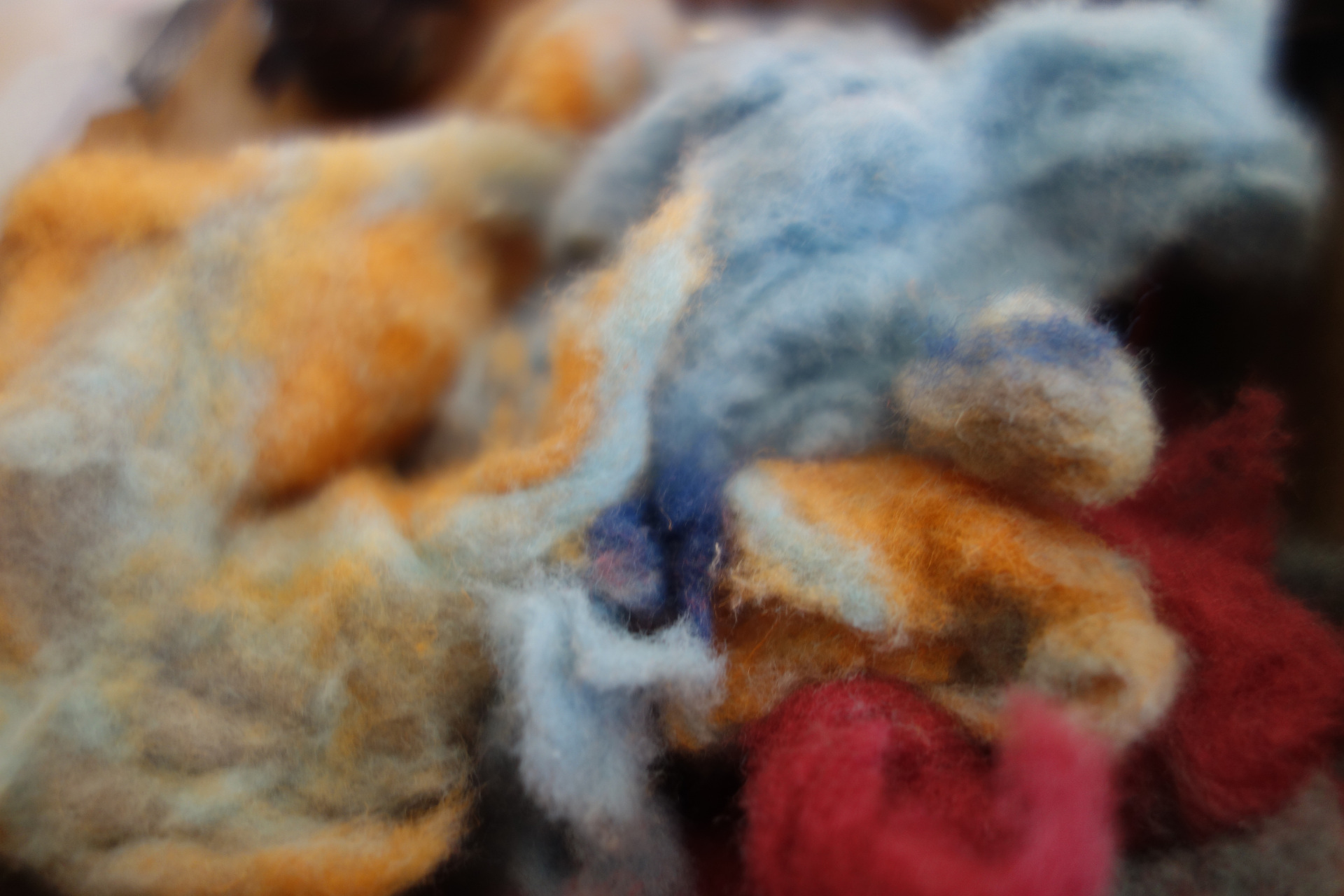 Electronics Enclosure
Electronics enclosure was also laser cut, with mounting points for the solar panels.